The Bookmarked: A Teen Readers Festival is an event hosted throughout the year with a signature event during National Teen Read Week. Bookmarked encourages, engages and educates readers of all ages. The festival is coordinated by IN THE LOOP Program of Success. IN THE LOOP Program of Success is passionate about helping keep the fundamental skill of reading alive in the community.
Bookmarked strives to celebrate and encourage youth to love books by having noted authors come for book discussions and signings and writing workshops in a safe and open environment to share their love of literature and reading. Youth and parents will be able to connect directly with the authors through author chats, book signings, book club and writing workshops, and a teen author panel. There will also be special recognition given to Literacy Leaders in the local community.
Bookmark us!
 National Teen Read Week is

October 8 – 14, 2017

!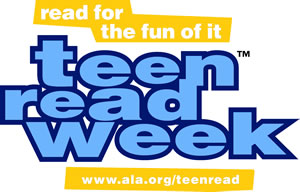 For more information on sponsorship, host committee members or community  partners, please contact us at info@intheloopprogram.com or call 202.607.2780.
To inquire about featured authors, media or host committee participation, please contact us at media@blutopazinc.com.